Welcome to St. Therese Parish
St. Therese is a Spiritual Home where together we
Worship with Joy, Work for Justice, Grow in God's Love
-------------------------------------------------------
Nov 29, 2020 -- First Sunday of Advent
Live Stream Mass on Sundays at 11:30 am -- to the right.
Sign-Up for Future Masses on the Sign-up Genius to the Right!
For past live stream Masses, go here.
---------------------------------------------------------------------------------------------
Holiday Mass Schedule
Christmas Eve -- Thurs, Dec 24 , 4:00 pm – Children's Mass & Shades of Praise Gospel Choir
Christmas Day -- Fri, Dec 25 – 11:30 am -- Spirit Choir
---
St. Therese Spirit Choir -- Online Choir Event - Saturday, Dec 19, 2:00 pm
Videos from 2020 - Advent, Christmas, & More! Click on to connect with your St. Therese family during the holiday season! Instructions to follow.
---
Donate to the LIVESTREAMING ENHANCED SYSTEM - select the fund "Livestream Enhanced System"
---
Stewardship of Treasure Annual Pledge - click here
Please prayerfully consider your gift for 2021. Thank you for your generosity!
---
St. Vincent de Paul - to donate, click here -- Also, you may drop off non-perishable food at St. Therese Sundays after 8:30am. Pick-up at 12:30pm.
The Reopening St. Therese Parish
Stay home if you are sick (fever of 100.4 or higher, diarrhea, vomiting, runny nose/congestion, or fatigue)

Register ahead of time

Check in at entrance is the handicap entrance the north side of the church

Wear a mask

Wear gloves

No kiss of peace

No group singing, cantors wear masks

6 ft physical distancing at all times

No processions

No passed baskets

No incense or holy water

No cup

Communion in the hand

Dismissed one row at a time

Restrooms are 2 persons per occupancy
ST. THERESE, ARCHDIOCESAN AND WA STATE REOPENING RESOURCES
---
Racism in Our Streets and Structures Resource Page: https://catholicsocialthought.georgetown.edu/events/racism-in-our-streets-and-structures?fbclid=IwAR31hE2ZWkKm5YTz2iME3MHI4k1d3acMHV_ogBgTKnUqmbzRzCrK2hbZDk8
St. Mary's Food Bank Donations: Pickup of nonperishable food continues at the church every Sunday morning at 10:30am for food donations left outside the church earlier in the morning. We continue to support St. Mary's Food Bank every week with donations from Leschi Market and whatever parishioners are able to share. Thank you!

DAILY MASS -- Archbishop Etienne Daily Mass http://www.stjames-cathedral.org/Events/2020/livestream.aspx
Stewardship: Using God's Gifts to do God's Work -
Stewardship is living out a commitment to be Christ-centered rather than self-centered. It tells us to share a portion of our time, talent and treasure so that God's Gift, Jesus Christ, may be given to others who need him. Profound gratitude, justice and love become the fundamental motives for giving back to God. The St. Therese Stewardship Corner shares weekly stories and reflections on how our parishioners are sharing their gifts.
St. Therese Parish Plan - please click this link.

Fr. Maurice Mamba, Pastor
Regular Mass Times
Sunday:
11:30am Public Mass; Open Hours :10:00-11:30am
Weekdays:
5:30 PM, Tuesdays
Confessions: by appointment
Interested in Attending Mass? Click on the icon to register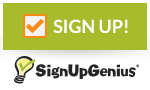 Watch the 11:30 Live Stream Mass Sunday:
Time and Talent
Commitment Form